Use the 
Apps
 module to design and run your common business processes. You can assign apps to other people, suspend apps and track their progress.
Note: Only head office admin users can design apps.
Apps are used for repeated processes that your business carries out regularly.
Apps in Busibricks consist of an overall app process. These processes contain separate stages. Each stage consists a number of actions for the user to carry out.
Busibricks is supplied with common app processes. You can create your own new app process and design new app stages within existing processes.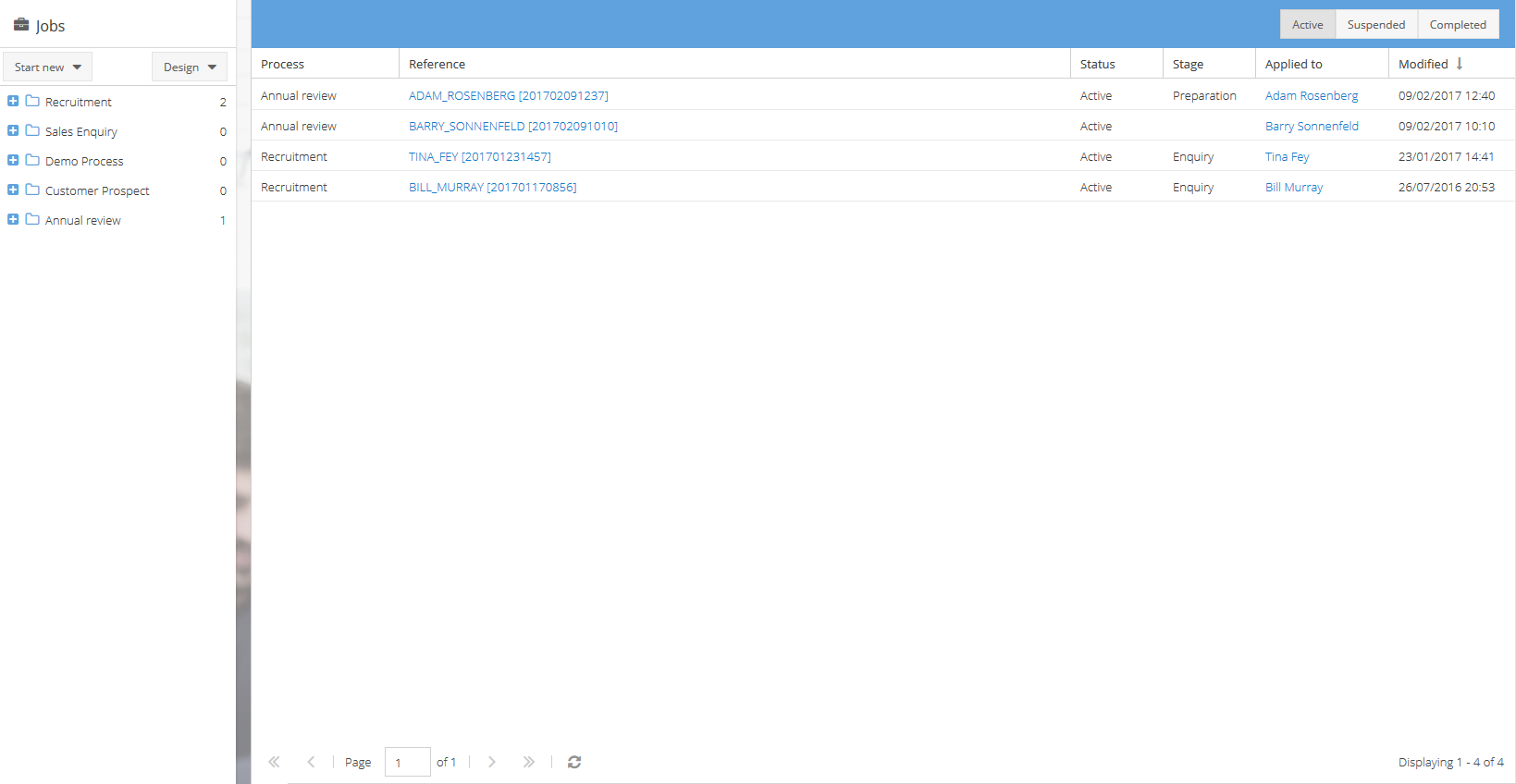 Click on the Active, Suspended and Completed buttons at the top of the page to view all apps with these statuses.
You can perform the following functions in this module:
When apps have been created they need to be run by a user.